Dr. Benjamin Le, Wilmington Dentist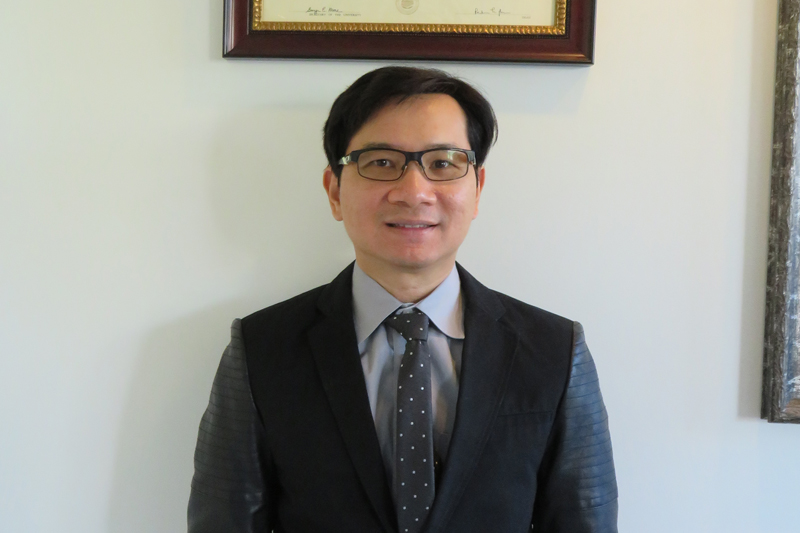 Dr. Benjamin Le – Temple University – Pennsylvania, graduated as one of the top dentists, class of 1998. He also received additional training in orthodontics and has been practicing general dentistry and braces for 20years. Dr. Le passionately serves the Wilmington and surrounding cities since 2003.
Dr. Le is gentle, skillful, and clinically grounded yet personally caring for each patient. Dr Le performs dental fillings, teeth extractions, root canal treatments, cosmetic bondings, dental veneers, dental crowns, bridges, implant restorations, partial or full dentures and braces for adults as well as children from age 2 and up.
Dr. Le is known for his magnificent qualities and personal-care characteristics few other professionals possess such as giving almost painless shots, executing precise treatment procedures, taking his time to know his patients and their needs, personalizing and customizing treatment options fitting patients' conditions while being mindful of patients' budgets, and achieving stunning results that patients often thought were not possible reflective of their past negative dentistry experiences or with severe dental preconditions.
Above all, Dr. Le is passionate about his work as he takes pride in his determination to improve patients' smiles with cosmetic treatment procedures (such as dental veneers and braces) hence boosting self-esteem and enhancing self-confidence as patients are able to achieve perfect healthy beautiful teeth.