Dental Implants in Wilmington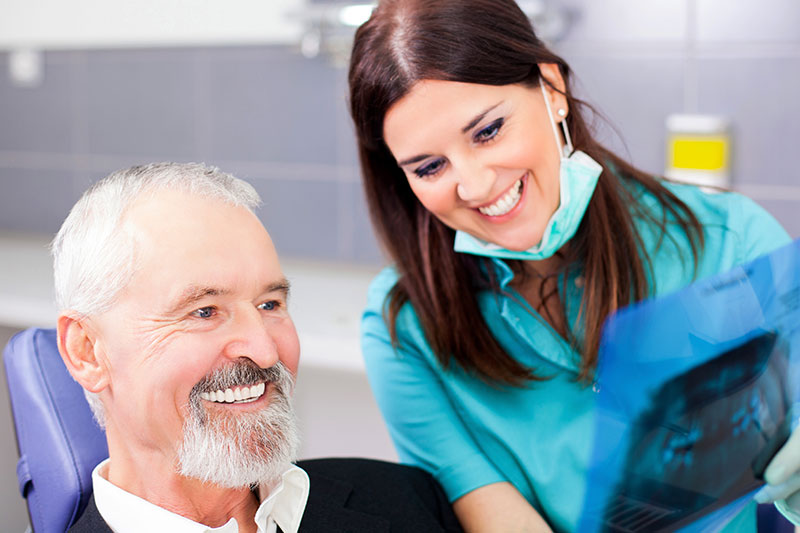 Dental implants is a remarkable development of modern dentistry where missing teeth can be replaced permanently. A dental implant is essentially an artificial tooth that is placed, or implanted, into your jaw where a dental crown is then capped on top for a complete tooth that looks and even feels like a real tooth. Implants often times are stronger and better than real teeth.
Dental implants can replace:
A single tooth
Multiple teeth
All of your teeth (implant dentures)
Are You a Candidate?
Even though dental implants are not for everyone, a large majority of patients are great candidates for dental implants. In order for an implant to be placed into the jawbone, there must be a sufficient amount of room and bone integrity to hold the implant.
Dental implants have very high success rates, up to 98%, because of evolving technology and techniques. They offer superior stability over other traditional options.
The Process – What To Expect
Dental implants take time to integrate into your jawbone. Typically, your first step includes implanting a titanium post into the jawbone that will undergo a process known as Osseointegration to fuse with the surrounding bone. This process results in a strong bond that is similar to what a real tooth offers. Several months may be required for this step.
Once the initial step is completed, we place an abutment connector onto the titanium implant where a dental crown can be placed. The dental crown will be made specifically to blend in with your teeth. As a result, you will have a realistic tooth that looks and matches closely to a real tooth that friends, family, and strangers will not be able to tell the difference.
Discuss Your Options Today!
To find out whether or not you are a good candidate for dental implants, please call us at 310-835-0251 for more information.